Self-servise for Parking Cards
An e-shop for long-term parking (virtual parking card) has been launched!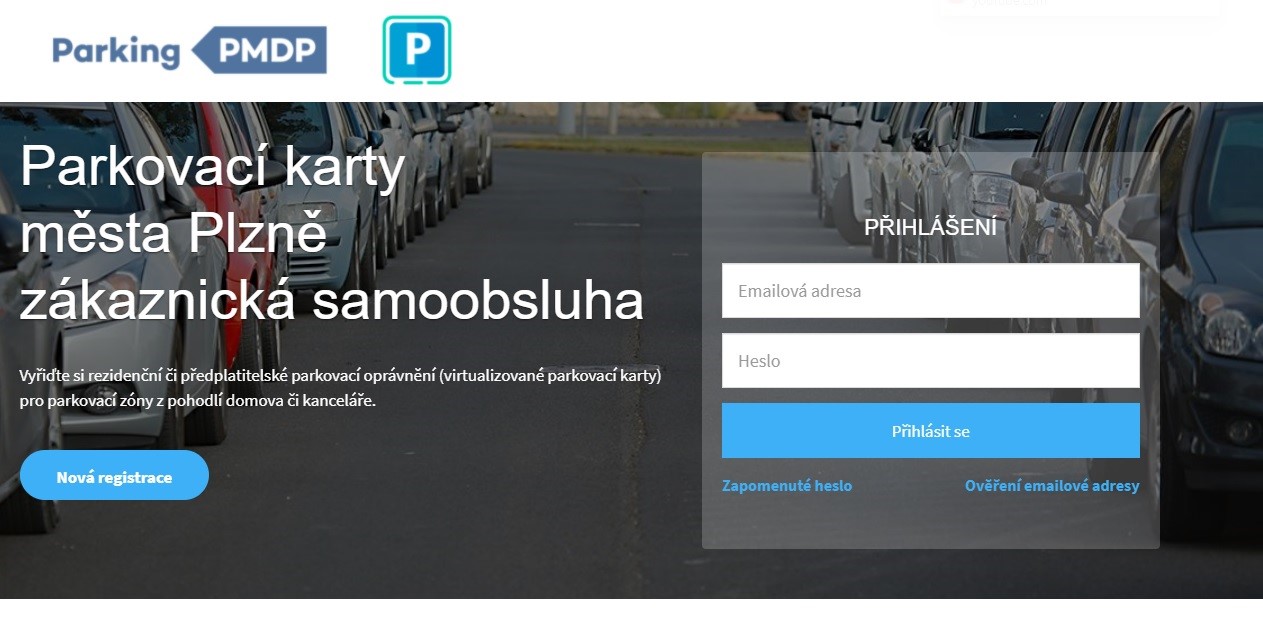 We have made the parking cards virtual and prepared an e-shop for our residents and subscribers in connection with the implementation of the registration number of a vehicle as a parking card holder's symbol.
Aim of the project:
To simplify the purchase of long-term parking cards. Eliminate the necessity to visit physically the customer service center.
Result of the project:
The new parking system also brings advantages for residents and subscribers. They can now purchase parking cards via the customer self-service on www.parkingplzen.cz.
This self-service system allows the applicant to purchase a virtual residential or subscriber parking card from the comfort of their home or office under the only one condition – applicant must be the owner or responsible person of the vehicle for which the card is purchased. Thus it is not necessary personally submit an application at the PMDP (Customer Service Centre of the Pilsen City Transport Companies on Denisovo nábřeží). The e-shop website also remotely verifies the identity of the applicant and, in some cases, the vehicle in the register therefore the e-shop can be only used by applicants in the role of owner or responsible person of a vehicle. In addition, if the residential or subscriber parking card is purchased electronically, the e-shop sends a notification of the end of the subscription period by e-mail.
No queues
No paper application form
Fast