Pilsen Strongly Supports Beginning Entrepreneurs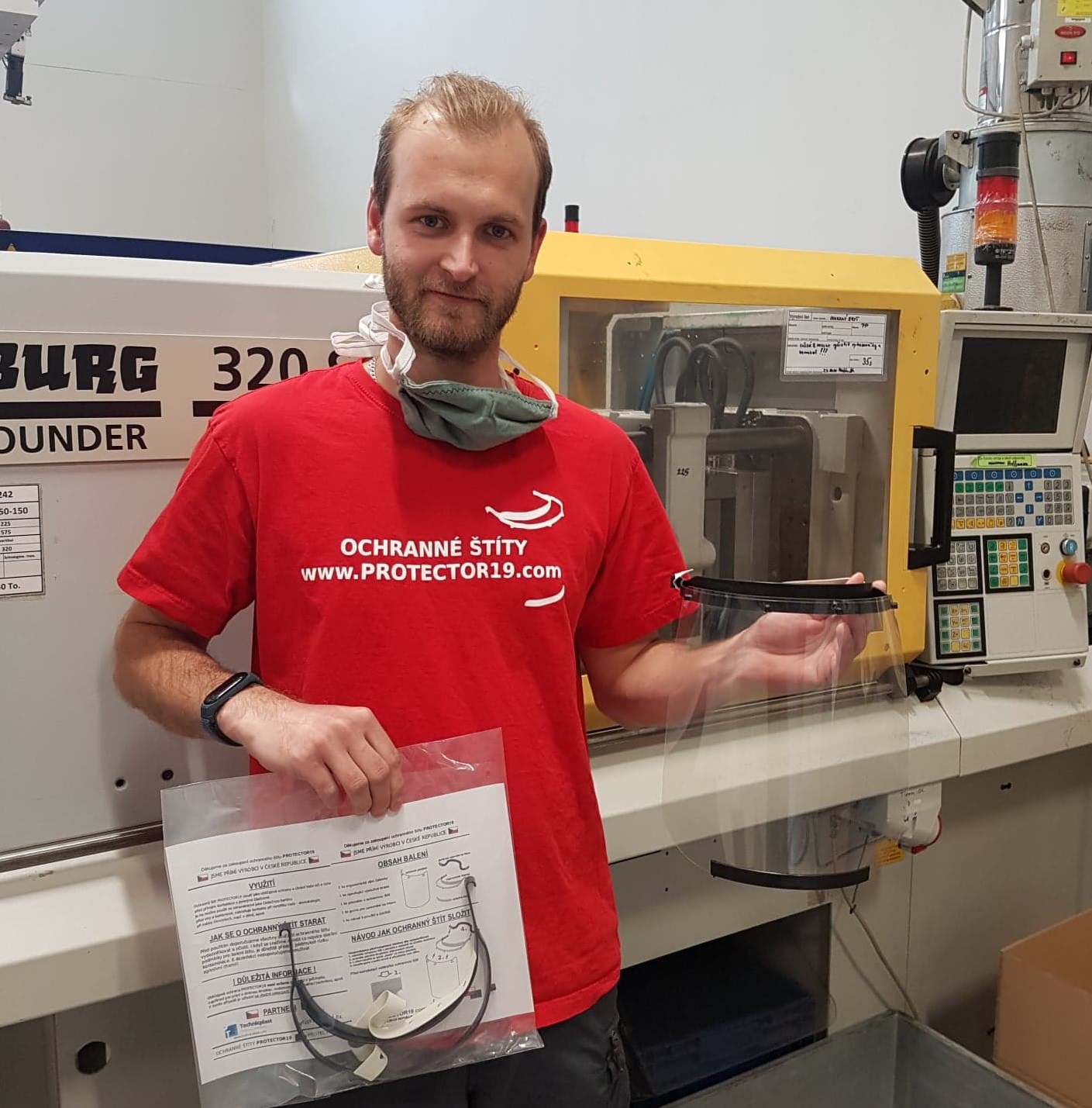 At a time affected by the negative economic impact of the Covid-19 pandemic, the City of Pilsen has intensified its activities to support enterprise, specifically innovative technological start-ups. They are implemented through the Information Technology Administration of the City of Pilsen (SIT MP). The growth of these activities is intended to strengthen the status of Pilsen as a city of development, research and innovation, and to bring new, attractive jobs in the future in value added industries.
The SIT Port within the Department of Information Technology Administration of the City of Pilsen is responsible for activities related to business support. Beginning entrepreneurs can make use of support in a variety of areas, be it facilities, counselling, or participating in events where they can establish contacts with the business community.
One of SIT Port's community members, Petr Koryťák, for instance, has started producing affordable and high-quality face shields, which are greatly sought-after in the current situation of the coronavirus pandemic.
"When I was starting my business, SIT Port employees arranged a consultation with a law firm and then provided me with valuable references and helped me establish contact with future customers. For example, they connected me with most schools and kindergartens in the Pilsen Region. Nowadays, I supply shields to many of them. I really appreciate the help from SIT Port and I believe we'll continue to stay in touch," said Petr Koryťák, founder of a protective shields production start-up.

Other start-ups that Pilsen has already supported include, for example, a smart robotized call centre project, smart keychains, a shared library or an internationally acclaimed start-up that deals with the integration of drones into air traffic.

Pilsen has been investing in the support of innovative business for a long time, yet the future promises even better conditions for start-ups and companies that do business in value-added fields. The modern TechTower technology centre is currently being built on the premises of the former Světovar brewery in the Slovany district. Its operation should be launched in in early 2022.