Digi-nursery school
The Digi-nursery school app is going to facilitate communication between nursery schools and parents.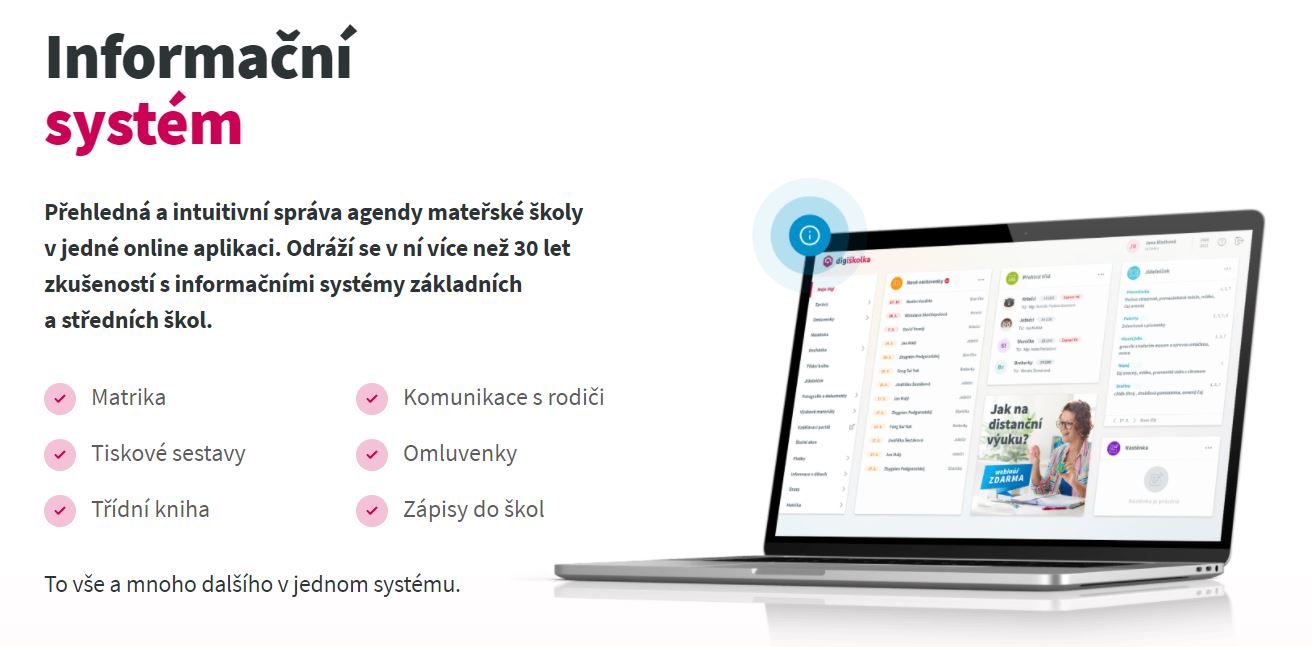 In cooperation with BAKALÁŘI software s.r.o., we have developed a new application for nursery schools called "Digiškolka". Historically, Pilsen was one of the first cities using the centrally managed application Škola Online in primary schools. A year and a half ago, we made an arrangement with company BAKALÁŘI software s.r.o. to develop and launch a similar application for nursery schools.
Aim of the project:
To develop, test and launch the "Digiškolka" application in cooperation with BAKALÁŘI to all nursery schools established by the city of Pilsen. To provide nursery schools an information system for managing their agenda (register office, classes, class register, communication with parents, excuses, notice board, menu, and, in the future, also enrolment to the nursery schools).
Result of the project:
From the school year 2021-22, this application has been launched and available in all nursery schools in Pilsen
For nursery schools – the management of the nursery schools' agenda is effective and simplified
For parents – there is a modern tool for communication with the nursery schools (excuses, events, children's late arrivals, etc.)
A mobile app (Android, iOS) will be developed and launched, too.
The application is run in the data centre of the Správa informačních technologií města Plzně (Administration of Information Technology of the City of Pilsen).
online communication
accessibility of information
facilitation of agenda