New Parking System in the City Centre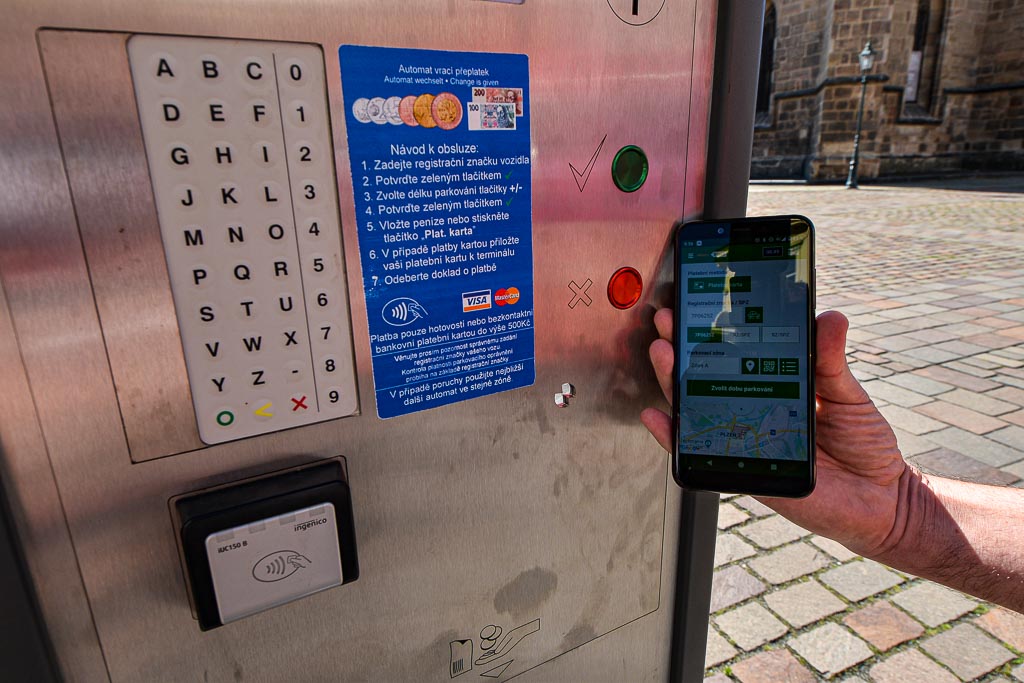 On Monday, 29th June 2020, Pilsen is launching a new method of recording and checking the parking fee payment in parking zone A, via registration number, i.e. by entering the car registration number. The new system will make it possible to pay with a mobile application, or continue using a parking meter, where you will have to enter your car registration number. The new application for paying parking fees is called ParkSimply Plzeň. It is user friendly and intuitive. All you have to do is enter your car's license plate number into your mobile phone, select the parking time and pay online using a payment card. The same license plate number is automatically suggested the next time you use the application. It also allows you to save several plate numbers in the app. If necessary, you can extend your parking time with just a few clicks. The application can be downloaded free of charge to both Android and iOS operating systems.
However, the change will be noticed by all drivers, not just those using the application. A keyboard has already been added to all parking meters in zone A, where the vehicle's plate number will be entered. After that, the payment for parking is made in the standard way, i.e. in cash or by credit card, including the optional printing of a receipt. The registration number must be filled in by everyone due to integrated records for simplified monitoring of parking fee payments, in which payments carried out in the application, payments at parking meters and also all issued resident parking cards will be recorded.
People will find instructions for payment using the new system on the parking meters. In case of further questions, they can call the number listed in the information text.
Pilsen wants to evaluate pilot operation in zone A within a few months. If it proves to be efficient and useful, it can gradually be extended to other parking zones in the city.
Applications for Download: