Nano air purifiers
Air nano-air purifier were installed in Pilsen's primary and kindergarten schools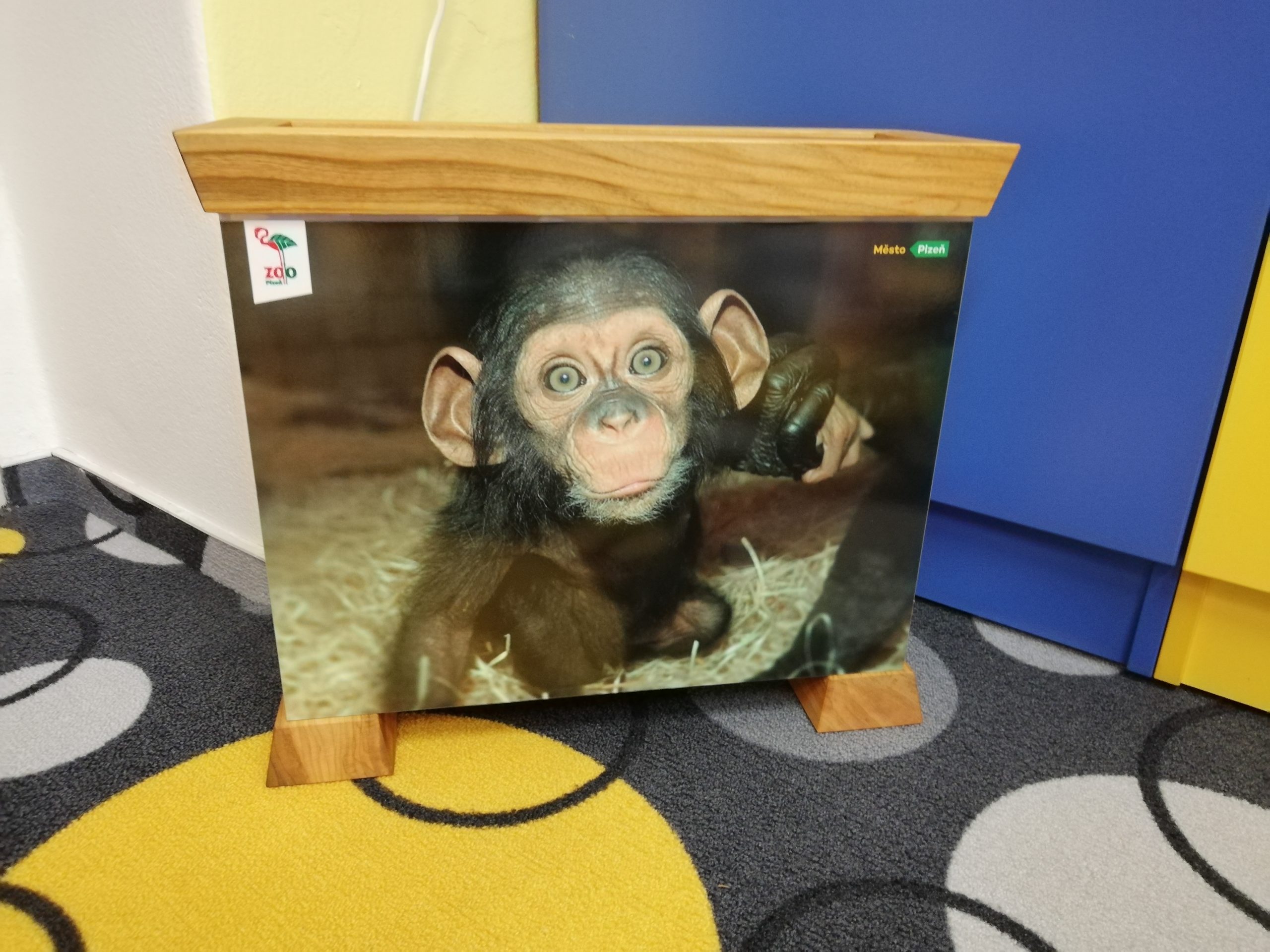 What's the aim of the project:
Improving the air in the classroom and thus the concentration of students
Destruction of viruses, bacteria and fungi in classrooms
What's the result of the project:
As part of the Smart City strategy, the City of Pilsen is striving to increase the quality of life and a cleaner environment in the city – that is why we have installed nano air purifier in kindergarten and primary school classes.
In an nano air purifier, the air flows continuously through a system of photocatalytic filters. Photocatalysis is a process in which, for example, bacteria, fungal spores, viruses, etc. are decomposed by the action of UV light in the presence of a catalyst. The cathode diode used is made in Japan,
it produces 360nM UVA radiation harmless to the human body; a thin layer of TiO2 (titanium dioxide) is used as a catalyst.
The nano air purifiers are made of natural materials such as solid wood, fusing art glass, mirror glass, canvas without defective binders and ceramic tiles. Due to the absence of plastic parts that emit chemicals, nanopurizers provide the disposal of substances in the room with greater efficiency.
For the selected environment (with children), the nano air purifiers were provided with photographs
of animals from the Zoological and Botanical Gardens of the city of Pilsen.
The nano air purifiers were repeatedly tested at the Institute of Clinical Microbiology of the University Hospital and LK UK in Hradec Králové for the effectiveness of the elimination of bacteria.
Institutions recommend the use of air purifiers as an effective disease prevention as the US Centers for Disease Control and Prevention (CDC)
For now nano-air purifiers are in the 25th elementary school, 37th kindergarten, 38th kindergarten
and 63rd kindergarten.
FRESH AIR
DESTRUCTION OF VIRUSES AND BACTERIA
MAINTENANCE - FREE OPERATION